Restaurant & Bar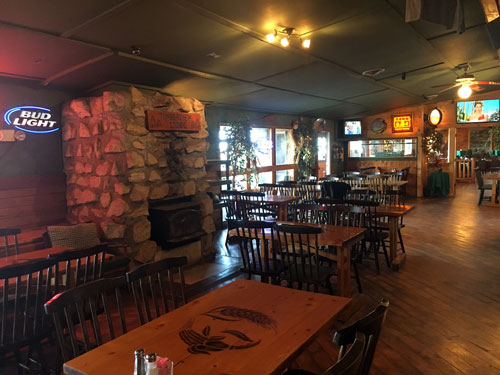 Timberview Restaurant is a full service restaurant designed to accommodate the hungriest of snowmobilers. The restaurant offers everything including hot hors d'oeuvres, sandwiches, soups, salads, hot dogs, hamburgers, pastas, steaks, and a full line of beverages. Visa, MasterCard, and American Express are accepted.
Catering is available for parties, banquets, luncheons, and weddings!
Timberview Bar & Restaurant Offers live entertainment and a panoramic view of the Tug Hill plateau and Adirondack Mountains.
Spring, Summer & Fall Hours
Days & Hours Vary. Please call ahead.
Winter Hours - (When Snow Flies) OPEN 7 DAYS A WEEK!
Serving Breakfast, Lunch & Dinner
For more information on banquets, receptions, etc please call Laura or email : info@timberview.com