Accommodations / Reservations
24/7 Online Reservation System!
View Rooms & Book Now ...https://online.rezexpert.com/303736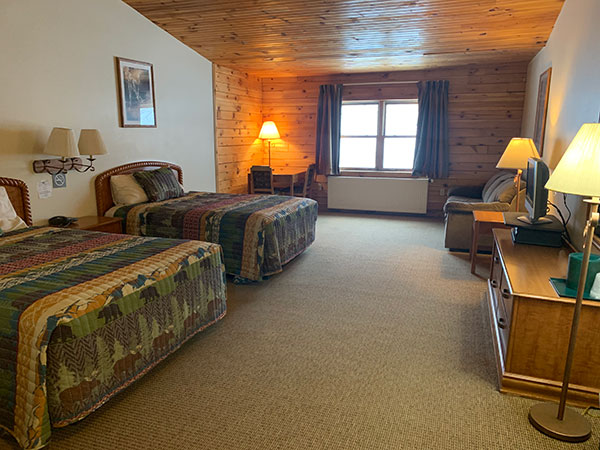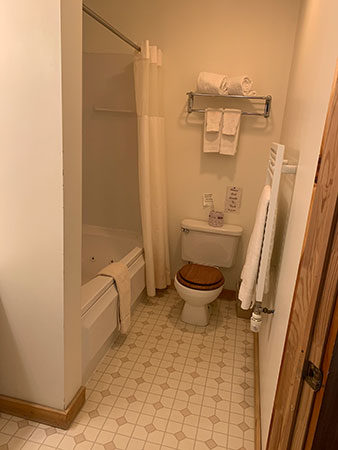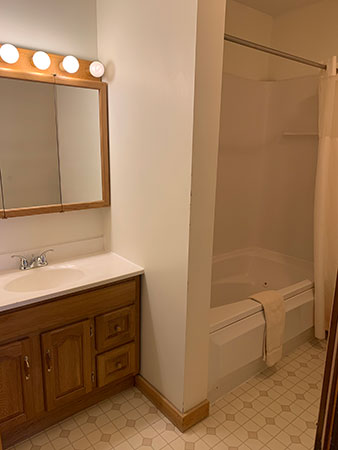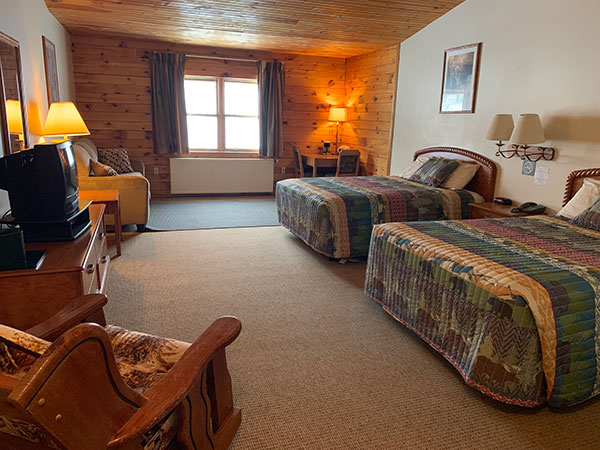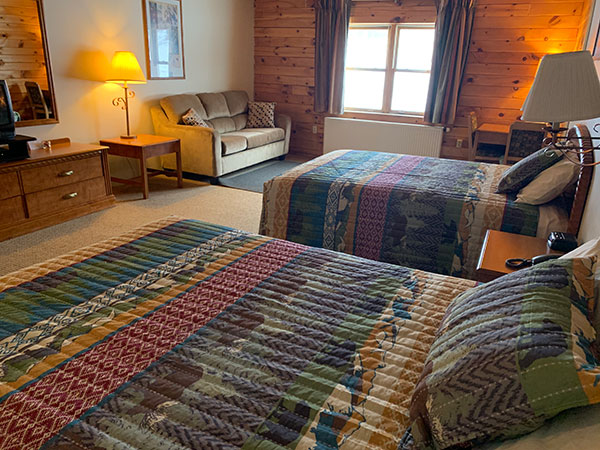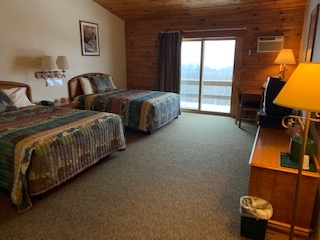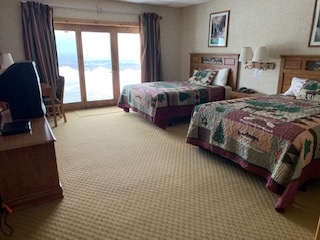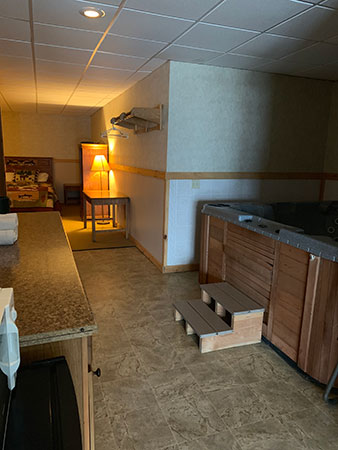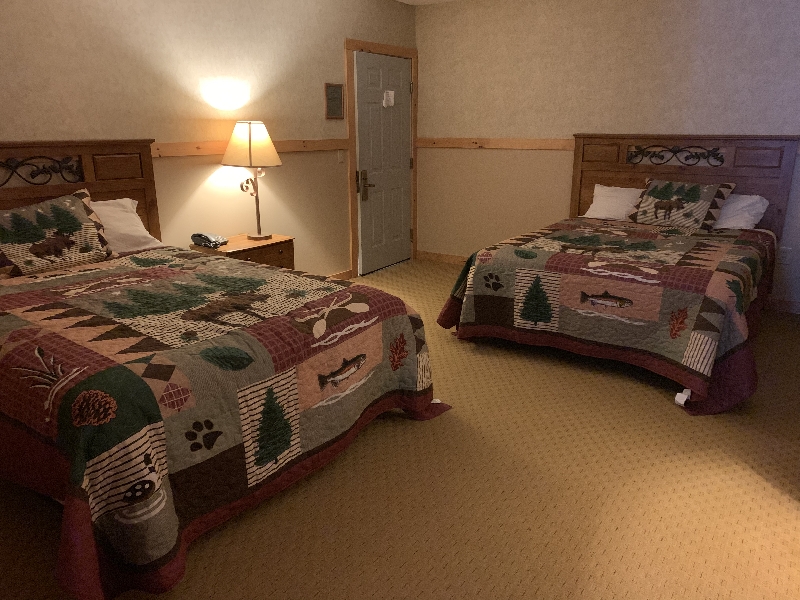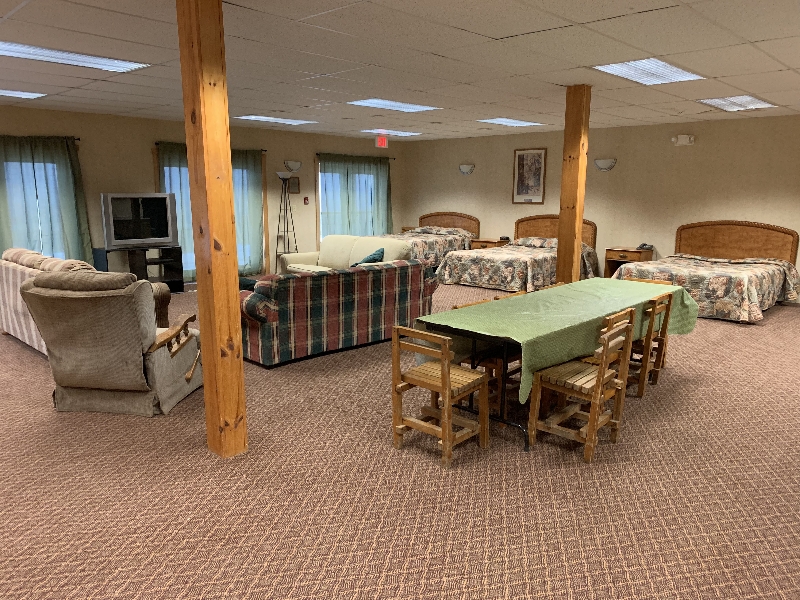 OFF PEAK
(April 1st - Nov 30th)
PEAK
(Dec 1st- Mar 31st)

(Children 12 & Under Free)
MID
WEEK
WEEK
END
MID
WEEK
WEEK
END

STANDARD ROOM - Double Occupancy

$99

$121

$129

$149

2 Queen Beds with Jacuzzi Tub
$10.00 extra per person - 4 persons max

STANDARD ROOM w/ view - Double Occ.

$109

$131

$139

$159

2 Queen Beds with Jacuzzi Tub
$10.00 extra per person - 4 persons max

DEMI SUITE - Double Occupancy

$119

$141

$149

$169

2 Queen Beds, Queen Sofa Bed and Jacuzzi Tub
$10.00 extra per person - 6 persons max

SUITE - 4 People Occ.

$299

$329

$299

$329

2 Bedrooms | 2 Queen Beds/Room (4 Queen Beds Total), 2 Private Bathrooms.
An 8 Person Jacuzzi, Fridge, and Microwave.
$15.00 extra per person - 8 persons max

FAMILY SUITE - 6 People Occ.

$338

$339

$339

$359

1 Family Room with 6 Queen Beds, 2 Full Bathrooms.
Full Size Fridge/Freezer, Toaster Oven, Coffee Pot and Microwave.
TV/Sitting Area, 2 - 8 foot Tables and Chairs
$15.00 extra per person - 12 persons max
Robs (CNM) $385 | $435 | $425 | 475

Please note: Peak Rates Apply For
All Holidays, Holiday Weeks & Weekends.
RESERVATION POLICIES:
THERE IS A 50% DEPOSIT REQUIRED FOR ALL ROOM RESERVATIONS
CANCELLATION POLICY- PLEASE READ
We reschedule, we DO NOT REFUND for any reason. 7 Day Rescheduling Notice Required. If you reschedule less than 7 days before your reservation
and we are unable to rent the room you will forfeit your deposit.
Rescheduling must be done within 1 year.
TWO NIGHT STAY REQUIRED PEAK & HOLIDAY WEEKENDS.
Rates Subject To Change Without Notice
24/7 Online Reservation System!
View Rooms & Book Now ...https://online.rezexpert.com/303736